Line-Up 2019
As you know, Xtreme! is not only about having an incredible cruising experience but also exceptional clubbing in fetish style. Check out our amazing line-up our 10th edition in 2019. We think a perfect combination of DJs for your musical entertainment!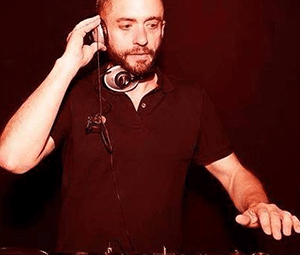 Nicolas Nucci
Nicolas Nucci is back after his last gig at 2015's edition of Xtreme!
In love with house music since 1992.
First step 90's: U.S House music. Dj Pierre & Wild pitch style, Junior Vasquez, Joe T Vanelli, Danny Tenaglia, Murk boys, Angel Moraes, David Morales, Frankie Knuckles. Strictly, Nervous, Emotive, Tribal rec. More than 7000 records of this period in my 12inch collection.
Second step 2000's: Progressive tunes, tech-house. Deep Dish, Nick Warren, Dave Seaman, Lexicon Avenue, Peace division, Dj Tarkan, Sultan, G-Pal. Swift, Audiotherapy, Global underground, Renaissance, No Smoking, Forensic.
Third step, from 2010 to now: Deep House, Prog, tech-house, techno… Still discovering new names and labels…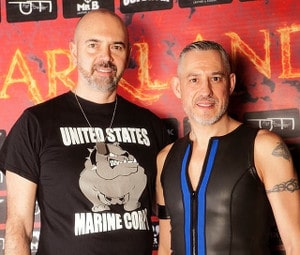 Paris'Topher & Trippy Gonzales
T&T (for Trippy & Topher) is a duo of DJs and house-music producers
consisting of french members Paris'Topher and Trippy Gonzales.
They play electronic music that sounds like progressive techno & house in general.
Based in Paris, Topher & Trippy are well known for their energetic back to back sets in parties like Scream, Wake Up, Sex Beat, KitKat and European Beardrop in Paris, Hunkut, Sextravagance, Revelation & FLY in Brussels, Cock-Pit for Bears Pride, GreenKomm, XTreme in Cologne, and in Antwerp for Full Fetish & Rage – Leatherpride, Mezzo Giorno, A Hard Night, @ Boots.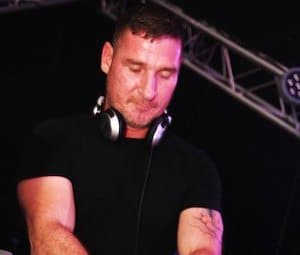 Mike J.
We used to call Mike J. our local hero from Cologne which is definitely no longer true. Beside his unforgettable sets for Green Komm and Naughtycontrol he built up a big fan base all over Germany. Spreading his sound he became quickly also a regular on international events like Bear Necessity in Amsterdam. With his special feeling for the crowd on the dancefloor he is always able to serve the right sounds for the moment. No matter if playing on small intimate events or for around 2000 guests as on Xtreme! – he catches his audience immediately and keeps them dancing until the very last beat. His unbelievable closing sets for Xtreme! last mostly longer than planned and make the clubbers go crazy.