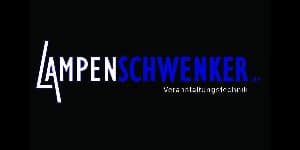 Since the beginning of our journey Manuel aka Lampenschwenker accompanies us on this journey.
He is responsible for the lighting concept, does the conceptual work of the main hall. Gives us a lot of input in the design of the individual areas.
If you have always wondered who conjures up the light show, puts the DJs in the right light, all this Manuel does.
So if you are looking for a terrific Light-Jay, a great light at your events, here you are right!