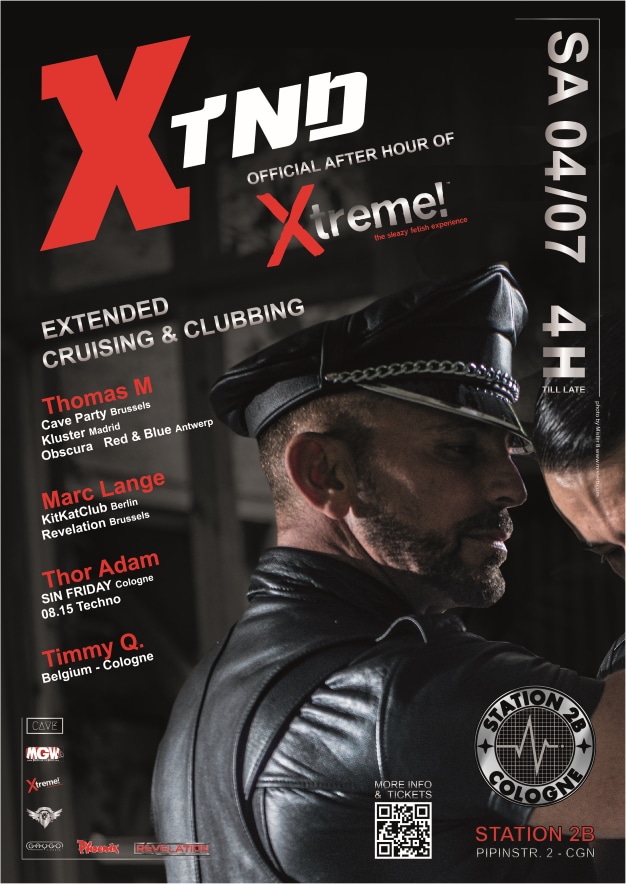 For the 7th time Xtreme! 2020 presents its official after hour XTND. Starting at 4 am, famous STATION 2B COLOGNE opens the doors for an extended cruising and clubbing experience. Beside the big bar and clubbing area, Station 2B offers a cruising area which is without equal in Germany. Themed areas like the SportsWORLD, spacious cabins, slings, a labyrinth with glory holes, a darkroom and much more are in place for an after hour in Xtreme! style. Our international Star DJ´s will provide the sexiest beats to keep you dancing until very late! Best cruising facilities combined with the hottest sounds are guaranteeing a perfect extended party night!
Tickets can be bought right here on the page or visit the location STATION2B for tickets!
Special Combi Tickets are available for Xtreme! & XTND or Triple Tickets Xtreme!, XTND & Badehaus Babylon!
No entrance under 18 years – Men only!
When Xtreme! is over the party goes on at STATION2B.
5 minutes away with them tram you will listen to a perfect DJ team: